Full-Service
General Practice
&
24/7 Emergency
Animal Hospital
Serving the San Jose and San Francisco Bay Areas
We're here to solve
your pet care problems
Our mission is to provide exceptional veterinary care using the most advanced, state-of-the-art techniques and equipment while maintaining a culture of family with our patients, clients, and staff. Around the clock, every day, we offer a comprehensive range of services, including Medical, Surgical, and Dental Care, as well as Full Emergency Services. Click here to view all services. 
Meet our
pet care problem solvers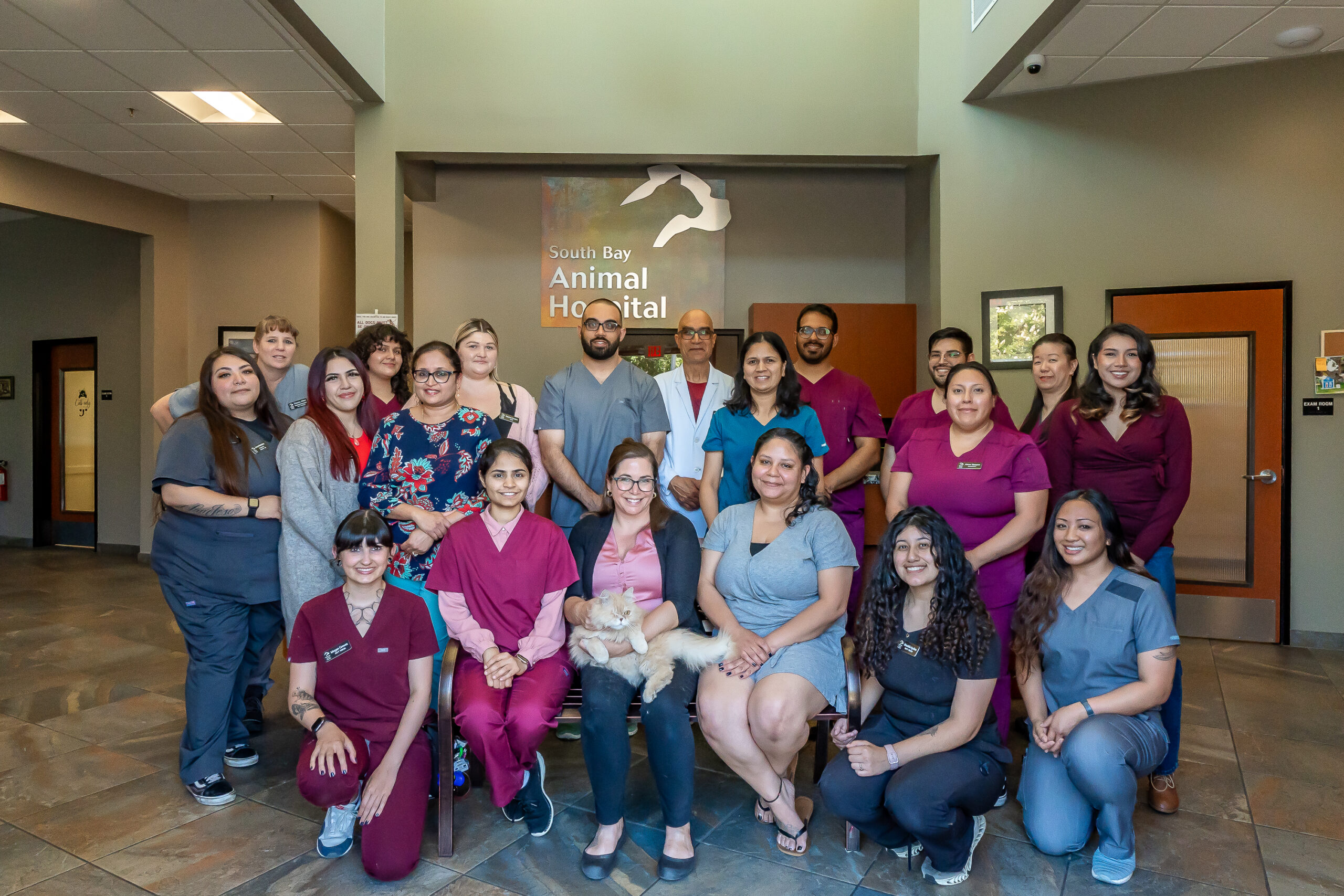 Dr. Kirandeep Gosal completed her bachelor's degree in Veterinary Sciences and Animal Husbandry from Punjab Agricultural University, India, in 2005. She immigrated to Canada in 2007, where she passed all mandatory veterinary licensing examinations. She has over a decade of experience and a particular interest in soft tissue surgery.
Dr. Atwal is the medical director of South Bay Animal Hospital & Emergency. He immigrated to the US from Punjab, India, in 1990 and started his clinical rotations and internship at Purdue University in Lafayette, IN, shortly after his older son was born in September 1991.
Dr. Rupashree Rao joined South Bay Animal Hospital & Emergency in July 2020. She graduated from Mysore Veterinary College, Bengaluru, India in 1995. After finishing a post-graduate degree in Veterinary Pharmacology, she immigrated to the US.
Our dog, Roo, needed a surgery consultation, X-rays, and a splint change for her broken leg. The staff and team of doctors at South Bay went above and beyond for us, helping us understand exactly what needed to be done clearly and concisely. I would recommend this place to anyone in the area needing a vet!
South Bay Animal Hospital helped me with my dog Moose at 4am. They took us right in and kept me informed every step of the way. My little guy is overly anxious and can get aggressive, and this team handled him very well. He nipped someone, and I felt horrible, but they reassured me that it was okay. SORRY AGAIN! Thank you for giving Moose the best care!